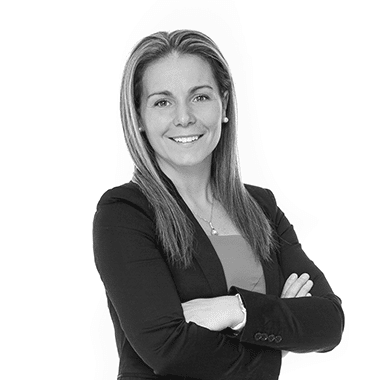 Our notaries

Caroline Bessette

Holder of a law degree from Université de Sherbrooke (2004) as well as of a diploma in notarial studies from Université de Montréal (2005), counselor Caroline Bessette enters the profession in 2006. She rapidly launches her firm, Caroline Bessette Notaires inc. Her entrepreneurial spirit and the quality of her services earn her a reputation for excellence. She quickly earns the trust of many partners such as real estate brokers and financial institutions. All acknowledge her energy, efficiency, and integrity.

The founder of Bessette Notaires

Since 2006, Caroline Bessette is dedicated to growing her company and promoting the notarial profession. In the wake of her track record, she becomes a reference on Montreal's South Shore. Today, she owns many offices and is set on acquiring additional firms in each region of the province.

A notary, first and foremost

As a notary, she focuses on real estate and family law as well as on wedding and civil union celebrations. A valued lecturer, she provides relevant counsel to clients and partners alike on their rights and obligations in regards to the preparation of wills, protection mandates, matrimonial regimes, and family assets. Caroline Bessette has established a cutting-edge notarial practice.